happy mail postcard bundle
$

6.00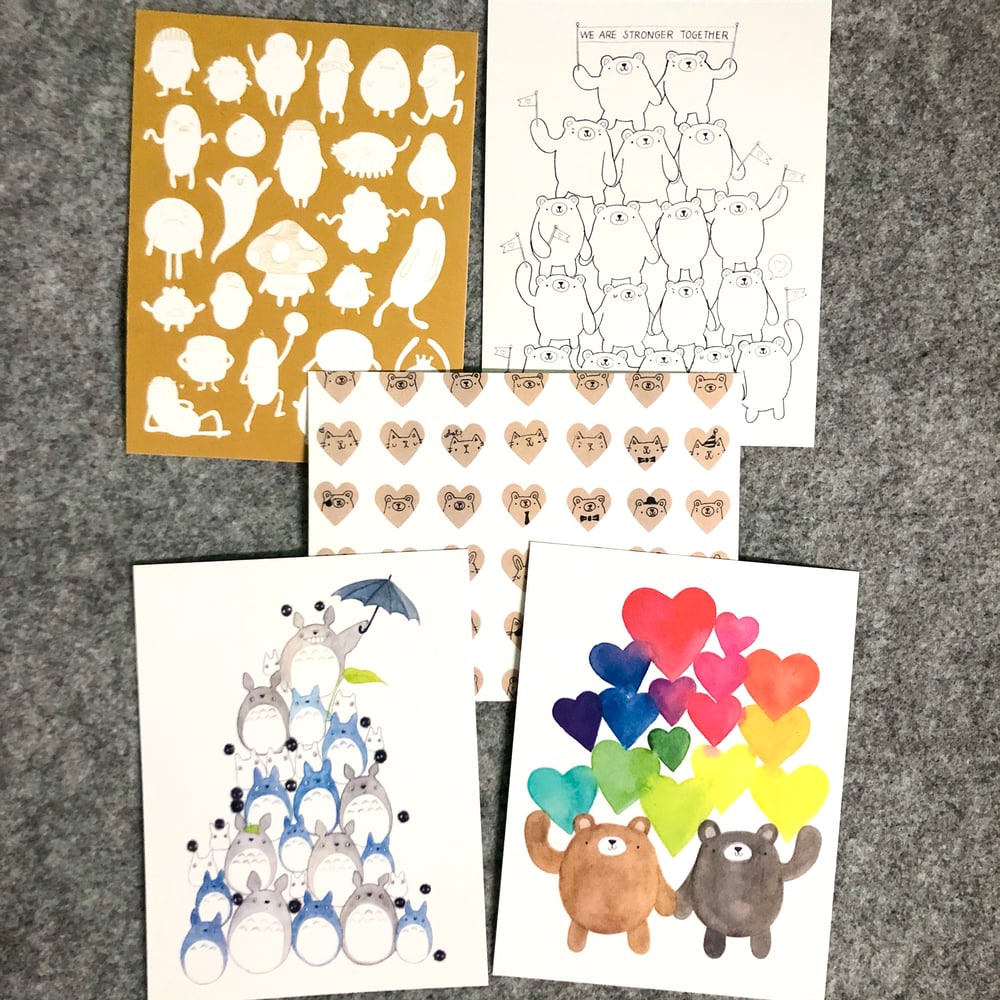 with the world being a little crazy, I thought it would be nice to have a little snail mail happiness to send into the world. I'm making limited quantities of fun mail bundles at a special discounted price that you can choose for yourself, a friend/several friends, or all of the above. Adding new options every week!
The postcard bundle includes five postcards and a personalized note (from me to you if you're ordering for yourself, or your message to a friend if you're sending directly as a gift).
And you know I will be putting extras in these too, because I feel like we can all use some extra cute right now. In this size bundle, this could include an additional postcard, a sticker, or other flat surprises. $10 value for $6.
Add-on pack of 5 envelopes for mailing these as regular mail are also available in the drop-down, as is a pack of 5 postcard stamps for mailing in the US, in case you don't have stamps on hand!
If you're sending this as a gift, just leave a note at checkout with your recipient's address and whatever message you'd like to include on your note! If you are sending to multiple recipients, please send an email to migrationgoods(at)gmail(dot)com with the necessary addresses/messages.
Share